POROS CaptureSelect AAV bioprocess columns are pre-packed chromatography columns specifically designed for the purification of a broad range of AAV serotypes. The use of these columns eliminates the need for column packing, column qualification, and sanitization, thereby saving time, resources, and costs.
These pre-packed process scale columns are suitable for cGMP manufacturing and have the following features:
Prepared and packed in a classified ISO 7 environment
Qualified in terms of performance and pressure flow characteristics
Suitable for direct connection to standard chromatography systems
Regulatory support documentation for both the column hardware and the resin
Designed to be used for multiple cycles to improve process cost efficiency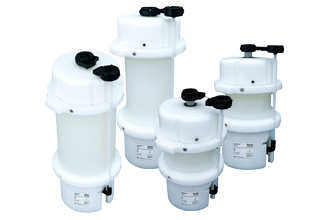 Please fill out the request form to receive your quote.